Executive Leadership
Meet our executive leadership team. Their diverse and accomplished backgrounds in policy, energy tech and research, business, advocacy and communications advance our mission of Fuel Freedom for America.
Joseph "Yossie" Hollander
Co-Founder & Chairman
Yossie is a successful entrepreneur and philanthropist with more than 40 years of experience building successful software companies. He is also the founder and chairman of Our Energy Policy Foundation, a nonprofit dedicated to creating an open dialogue and agreement on U.S. energy policy. Yossie serves on the executive board of the Weizmann Institute of Science, the Board of Councilors of USC's College of Letters, Arts and Sciences, and the advisory board of the Cornell University Center for a Sustainable Future.
Fuel Freedom Foundation
Joseph Cannon
President & Chief Executive Officer
Joe brings an array of leadership experience in government, law, business and journalism. He served in the Reagan administration as an assistant administrator in the U.S. Environmental Protection Agency, where he was instrumental in the removal of lead from gasoline. Joe also served as editor of the Deseret News in Salt Lake City; he was a partner and co-leader of the Public Practice & Political Law practice at Pillsbury Winthrop Shaw Pittman LLP; and played pivotal role in the purchase of Geneva Steel and the reopening of the plant in 1987. He served as CEO and chairman until 2001.
Fuel Freedom Foundation
Ilana Meirovitch
Chief Operating Officer
Ilana has more than 20 years of operational leadership experience with Deloitte, one of the world's leading consulting organizations. Ilana's experience spanned all disciplines of the organization, including finance, human resources, communications and strategy development, both in the U.S. and with the firm's India operations. Ilana has an MBA from the University of California, Los Angeles.
Fuel Freedom Foundation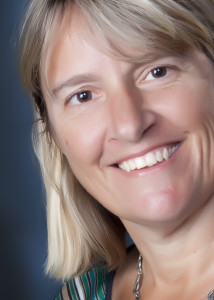 Robin Vercruse
Vice President of Policy and Environment
Robin's professional background spans a variety of roles and responsibilities, primarily in fast-growing entrepreneurial organizations. Her diverse international experience in both commercial and nonprofit enterprises includes administration, marketing, event management, research, product and program management, and analytics. Robin has a Master's from UC Santa Barbara's Bren School of Environmental Science and Management, with a specialty in energy and climate change policy.
Fuel Freedom Foundation