This is the movie that will change your attitude about fuel forever.
PUMP is an inspiring, eye-opening documentary that tells the story of America's addiction to oil, from Standard Oil's illegal tactics to the monopoly oil companies enjoy today. The film explains clearly and simply how we can end this monopoly — and finally win choice at the pump. Stream it today for free!
MEET THE PLAYERS FROM PUMP
---
To us, these people are the Fuel Freedom Fighters: They're engineers, writers, gearheads, academics, executives, policy wonks, innovators. And they've thought about the issues related to fuel freedom for a very long time.
John Hofmeister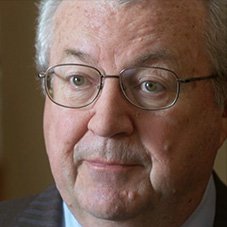 John Hofmeister
Former President, Shell Oil Co.
As the former President of Shell Oil Co., John Hofmeister brings a unique perspective on the oil industry and the nation's energy crisis. He wrote the book Why We Hate the Oil Companies: Straight Talk from an Energy Insider and is a highly accomplished presenter, pundit, writer and industry leadership expert. He founded the nonprofit organization Citizens for Affordable Energy and is an Advisory Board member of Fuel Freedom Foundation.
Phil and Cheryl Near
Phil and Cheryl Near
Co-Owners, Jump Start Gas Station, Wichita, Kansas
Phil and Cheryl Near are entrepreneurs who own Jump Start Gas Station, an alternative fueling station in Wichita, Kansas. The couple works with their customers to determine whether or not they own Flex Fuel Vehicles, and they educate their clients about fueling options they didn't know existed.
Elon Musk
Elon Musk
CEO and Chief Product Architect, Tesla Motors
Elon Musk is an entrepreneur and engineer who builds and operates companies to solve environmental, social and economic challenges. He co-founded PayPal and currently drives strategy, development and design at two companies he co-founded, Tesla Motors Inc., and Space Exploration Technologies Corp., or SpaceX. He is also the chairman of SolarCity and the Musk Foundation, a charity that focuses on science education, pediatric health and clean energy.
John Brackett
John Brackett
Automotive Engineer
John Brackett is an auto engineer in Colorado. John has thoroughly investigated software solutions that allow car owners to reprogram their cars to accept a variety of fuels, including methanol, ethanol, and gasoline. John believes that Americans can convert their cars to be Flex Fuel with these simple kinds of updates.
David Blume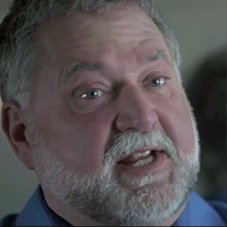 David Blume
Author, Alcohol Can Be a Gas!
David Blume is a permaculture entrepreneur and teacher, and is a highly accomplished public speaker and alternative-fuel advocate. He is the author of the book Alcohol Can be a Gas! and has founded several organizations, including the American Homegrown Fuel Company, Planetary Movers, Our Farm, and the International Institute for Ecological Agriculture (IIEA).
Peter Goldmark
Peter Goldmark
Former President, The Rockefeller Foundation
Peter Goldmark served as Budget Director for the State of New York in the 1970s, and as Executive Director of the Port Authority of New York and New Jersey through 1983. He served as president of the Rockefeller Foundation for a decade, encouraging its involvement in environmental issues, particularly as they related to energy. Peter was Director of the Climate and Air program for the Environmental Defense Fund from 2003 to 2011. He writes a biweekly newspaper column and serves as an independent consultant and troublemaker. He has served on boards, taught at Ivy League universities and mentored promising young leaders. He now writes a biweekly newspaper column and serves as an independent consultant and troublemaker.
Robert Zubrin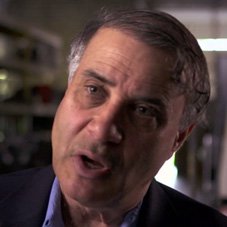 Robert Zubrin
Aerospace Engineer, Author, Energy Victory
Dr. Robert Zubrin is president of Pioneer Astronautics, an aerospace research and development company based in Lakewood, Colo. For many years he worked as a senior engineer for Lockheed Martin Astronautics in Denver. He is the bestselling author of several books, including the 2007 nonfiction book Energy Victory: Winning the War on Terror by Breaking Free of Oil. He has published articles in Scientific American, The New Atlantis, The New York Times, The Washington Post, Mechanical Engineering, and The American Enterprise. He has appeared on major media including CNN, CSPAN, the BBC, Discovery Channel, NBC, ABC and NPR.
Anne Korin
Anne Korin
Co-Director, the Institute for Analysis of Global Security
Anne Korin is Co-Director of the Institute for the Analysis of Global Security and a senior adviser to the United States Energy Security Council, the highest-level extra-governmental group ever assembled to address the energy security challenge. Korin chairs the Set America Free Coalition, an alliance of national security, environmental, labor and religious groups promoting ways to reduce the strategic importance of oil, and the Mobility Choice for a Secure America Coalition, an alliance promoting a fiscally responsible, free market-oriented approach to expanding competition among transportation modes.
Edwin Black
Edwin Black
Award Winning New York Times Bestselling International Investigative Author
Edwin Black is an award-winning, New York Times-bestselling author who specializes in investigations related to history, human rights, social justice, oil addiction, corporate corruption and other issues. His 11 books include IBM and the Holocaust, Internal Combustion and his most recent, Financing the Flames (2013). His books have been published in 65 countries in 14 languages, and he's also published scores of articles and columns in leading newspapers and magazines. In February and March 2014, Black spoke before four governments in four weeks: the House of Commons in London; the European Parliament in Brussels; the Israeli Knesset in Jerusalem; and a U.S. House committee in Washington.
"… we have a right to choose how we fuel our cars and that right is not being acknowledged by the government or big oil companies, which means the responsibility for change lays solely on us."
"… the movie makes compelling points. More important, the film suggests both long-term and short-term solutions.
"…if consumers hate oil so much, why aren't there more readily available alternatives? That's the question the documentary keeps circling back to, which is a smart approach because it's aimed at appealing to both eco-conscious liberals and fiscal conservatives."
"… given the political minefield of its subject, PUMP is a remarkably evenhanded film.
"… Joshua Tickell and Rebecca Harrell Tickell's documentary does a good job of appealing to the needs and concerns of its most likely resistant audience. Rather than emphasize purely environmentalist concerns such as pollution or global warming, or wave the flag of conspiracy with a divisive 'Bush Lied, People Died' style-slogan, PUMP frames its rationale around traditional American values such as freedom of choice and the essential nature of competition."
"A car's high beams trace slow-motion lightning across the highway. An auto worker in suspenders strides the factory floor. These seductive images of the American automotive industry act as dreamy parentheses to Josh and Rebecca Tickell's compelling and cogent documentary Pump, which examines why Americans are so lacking in options at the gas station, what that means about the future of transportation and environmental health, and why the oil-driven American Dream must die — why it is dying."
"By carefully tracing the history of the oil companies' legislative and consumer power and influence, the directors explore America's issue of substance dependence, and indict the companies that act as enablers. If you're not convinced we're addicted, ask yourself if you could quit at any time."
"A narrow focus helps PUMP make its point clearly. The filmmakers don't take on global warming or automobiles. Their solution is simple and straightforward: introduce competition at the gas station and let the invisible hand do the rest.
"Demand for alternatives, including electric vehicles from Elon Musk's Tesla, is … growing alongside a crude backlash. On Monday, for example, the Rockefeller Brothers Fund, an $860 million philanthropic organization that owes its existence to the Standard Oil fortune, said it would divest from fossil fuels. The collective effect of all these efforts, including the message from PUMP may just help fuel a trend."
"This is the second feature about ending America's dependence on oil from the wife-husband team of Rebecca Harrell Tickell and Josh Tickell. They're tub-thumpers, but not shrill. Their thrust is roughly that cars = freedom. Americans love their freedom, and they sure do love their cars. Yet strangely, car- and freedom-loving Americans lack freedom of choice when it comes to what their cars run on. What gives? Oil is far from the best fuel for an automobile—not even close, if you factor in extraction costs, energy security, and pollution.
"Determined not to dwell on the negative, PUMP introduces us to hobbyists, entrepreneurs, and even indie service station owners already making the break from petroleum."
"This zippily edited docu aims less to chastise than to emphasize that solutions to our oil addiction and much-vaunted desire for energy independence are tantalizingly close at hand.
"For unabashed agitprop, PUMP is quite entertaining, drawing together colorful archival footage, interviewed experts and ordinary folk, as well as sojourns to China (in the wake of its economic boom now the world's largest market for cars) and Brazil (whose shift to ethanol production brought prosperous energy dependence), in a lively, professional package."
"Viewers of '60 Minutes' will experience déjà vu during vignettes on Elon Musk's Tesla Motors and Brazil's exemplary national conversion to ethanol, but PUMP ventures a step further to explore the practicality of flex-fuel vehicles in this country and methanol as another fuel alternative.
"As far as documentaries go, the film is exhaustively researched, interviewed and documented. Its disclosure that General Motors declined multiple interview requests earns the film some credibility where other advocacy docs fall short. It arms advocates with plenty of well-reasoned and compelling talking points…"
"The historical overview they provide is insightful and lucid … The headline is that most cars on today's roads could easily run on non-petroleum fuels that are cheaper, cleaner and more plentiful than gasoline. At the heart of the doc is ultra-practical information with the potential to galvanize a broad audience.
"Their [the directors'] thesis transcends red-state/blue-state polarities. Issues of sustainability, geopolitical security and dollars-and-cents pragmatism all figure into writer Johnny O'Hara's narration, delivered by Jason Bateman in friendly educator mode.
"The shift from quiet how-we-got-here outrage to hope, in the form of hands-on specifics, torques PUMP and gives it momentum.
"… the eye-opener is that millions of American vehicles are already equipped to switch between gas and ethanol.
"PUMP offers a map to true competition à la Brazil's, and argues convincingly that there would be profound and wide-ranging benefits if American car owners were in the driver's seat."
"… the arguments have an appealing logic for those concerned about the environment.
"…the movie goes beyond alarmism with solutions that on the surface would seem to find common ground between environmental advocacy and unfettered capitalism."